How to Prepare For Your Installation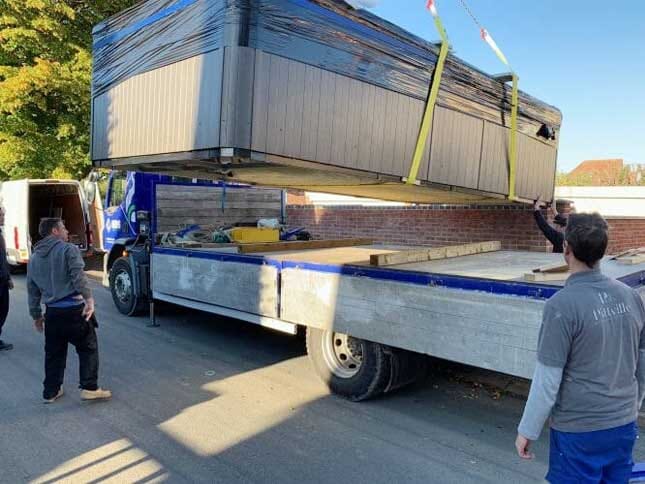 We always like to help you get the most out of your Hydropool Gloucestershire purchase and this includes giving you all the information you need to make sure your set-up is safe before your hot tub installation begins! In January 2005 the Government introduced a law which requires that a 'competent person' must carry most electrical work in UK households. For hot tub installations, this means the electrical works must adhere to section 702 in the 17th Edition IEE (Institute of Electrical Engineers) Regulations. The electrical safety requirements relevant to your hot tub are now included in Part P of the Building Regulations.
The Base For Your Tub
Hot tubs are heavy with or without water in them. The most common base is a concrete foundation. It can be made to the size of the hot tub, but you may want a slightly larger area to walk around your spa or to position the steps or other furniture.
You could also consider decking, a hot tub pad, or a stone base. Please speak to us directly for more information.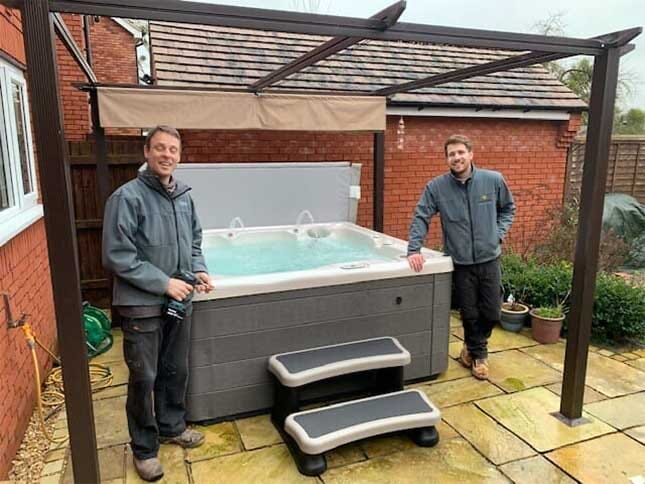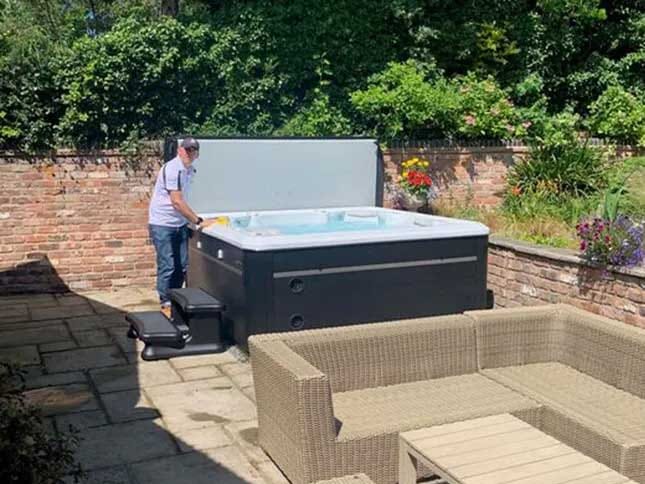 Electricity Supply
You'll need an electric supply ready for your install, some hot tubs need 'more electric' than others. Generally, there are 2 electrical supply requirements. For a 13 amp plug and play hot tub a standard 3 pinned plug, just like you have on most home appliances and a suitable outdoor waterproof socket. For 'full power' hot tubs 20 amps or above, a cable from your electrical fuse box needs to run directly to the hot tub. Building regulations apply to this type of electrical work and this work should only be carried out by a suitably qualified and certified person. Speak with us to get more advice on this.
Water Supply
You do not require a permanent water supply, however there must be a hosepipe in order to fill the tub. A hosepipe is also used for emptying the hot tub via the bottom drain. An accessible drain in which to direct the emptying water is useful.
Safety
Please ensure your hot tub is not within 3 metres of overhead power lines. Make sure your hot tub is positioned so that access to the equipment compartment and side panels will not be blocked.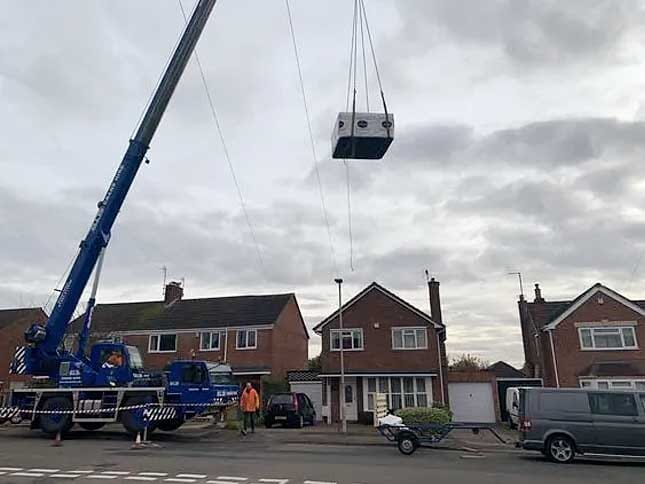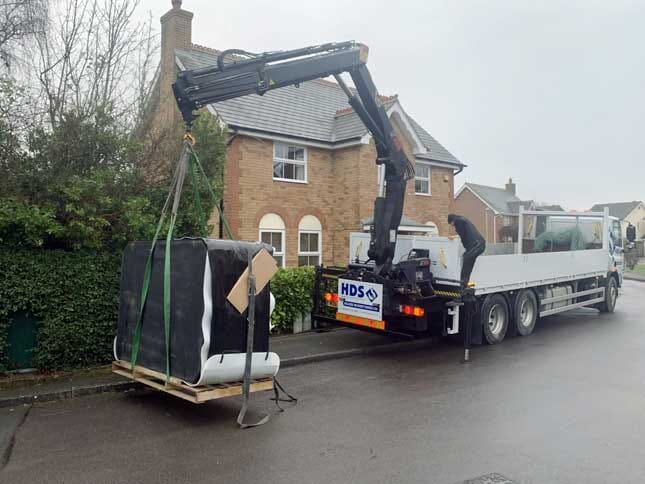 What is Part P And Who is Responsible to Meet The Requirements?
Part P was introduced to reduce damages to homes and personal injury due to unsafe workmanship. It is a section of the Building Regulations that covers England and Wales and applies to anyone carrying out fixed electrical installations.
Part P states:
"Reasonable provision shall be made in the design and installation of electrical installations in order to protect persons operating, maintaining or altering the installations from fire or injury"
It is the homeowner's responsibility to prove that any electrical work carried out meets Part P requirements meaning that all electrical work follows the rules set out in BS 7671. It is a criminal offence if it does not.
How to Meet The Requirements of Part P
When you are contracting an electrician for your hot tub installation, you can choose from 3 options:
Use one of the following schemes to contract a Part P qualified and registered electrician: NICEIC – NAPIT – ELECSA.
Use a fully qualified but unregistered electrician who will either inspect their own work or employ a qualified electrician to carry out the inspection.
Use an electrician that will employ a qualified and registered electrician to inspect their work, this way you will not need a local authority inspection.
Whichever option you choose, after the hot tub electrical supply work is complete, you'll receive a Part P certificate. Your certificate will need to be kept safe and presented as part of the Home Seller's Pack, if you sell your house.